Selecting the right flow meter is a vital part of chemical processing. It will let you recognize whether your processing tools work correctly or there is trouble. With the right Flow Meter, you can measure flow perfectly and detect whether there is some leak in the pipelines. Furthermore, these meters will let you know how much liquid you are using presently. In a word; with the right high viscosity flow meters, you can manage exact process control. If you fail to set up the right one for chemical processing, you cannot measure the flow exactly. This may cause wasting of resources which will lead to economic losses.
So, it can be said that fitting the exact flow meter has a great impact both on your industry operation in addition to your business presentation.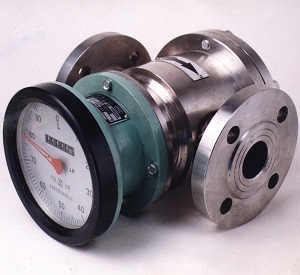 If you have little or no familiarity, you cannot choose the right flow meter for your process. That's why; we have written this piece of writing to let you understand how to choose the right one for your operation. We have incorporated all basic things that you have to consider prior to buying a flow meter.
When a flow meter application engages the use of high viscosity liquid, the end-user should be very careful in choosing high viscosity flow meters. Using a flow meter standardize for water can cause very big errors when that same flow meter is used for higher viscosity liquids. The first half of this piece of writing will define several of the basic terms relating to viscosity, viscous fluids and the cause why viscous liquids can cause big errors in flow measurement. The second half will talk about choosing the best meters.
The high viscosity flow meter is the meter measures the flow rate of thick fluid flow. Regular high viscosity liquids are Crude oil, diesel, and heavy oil. Asphalt, honey, paraffin, methanol, crude benzene, resin, & polyvinyl alcohol. Ordinary high viscosity flow meters are: Mass flow meter, Target flow meter, Oval Gear flow meters & Wedge flow meter also works for viscosity liquids.
Guide to Selecting Best Flow Meters
Flow meters are used to gauge the amount of fuel or oil being dispensed and are consequently useful for use in industrialized workplaces where motor vehicles or machines are topped up with fuel.
Selecting a High viscosity flow meter for your workplace can be made easier by asking yourself a few necessary questions before you start your hunt, such as 'What fuel will I be using?' & 'what power supply do I require?' You can then narrow down your selection based on your needs, rather than ending up with a flow meter that is not appropriate for the point.
Flow meters can be separated into three major categories: mechanical meters, electronic meters & nozzle meters. The mechanical meters are the most straightforward in design, whereas the electronic form has a digital display for better accuracy and also tend to be accessible in more fuel options. The nozzle meters can be thought of like a two-in-one fuel dispensing invention, as they are fitted with a useful nozzle on the end for simple dispensing. As well as being simple to use, these meters look and feel familiar because we are used to using these kinds of fuel dispensers each time we go to the petrol station!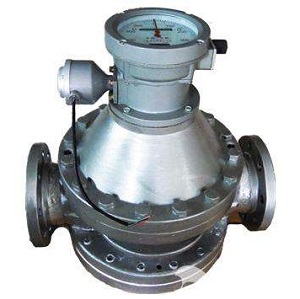 With these products, you can hand out a wide range of fuels such as petrol and diesel, in addition to oil, urea, biodiesel & even fluids such as windscreen cleaner.
There are several advantages to installing a fuel flow meter in your place of work, but the clearest benefit is saving money. By using a meter you can check how much fuel, oil, lubricant, etc you are using every time you fill up a vehicle or machine. Keeping track of how much is used can truly help you to observe costs and implement effectiveness savings if you feel that this will be essential.
Of course, in addition to helping with competence and keeping down running costs, it also makes sense to know precisely how much fuel you are using, as several vehicles and machines have the best fuel level that shouldn't be exceeded.
Now let's talk about where you can purchase these flow meters such as high viscosity flow meters. You can find many stores available online who are providing many different kinds of flow meters but we recommend you to not to choose any store randomly. You need to consider some things before making a purchase such as the quality of products, status, and reliable customer services and more. If you wish to get the best quality flow meters at an affordable price then simply log on to https://www.silverinstruments.com for a range of options. Here we provide all kinds of flow meters at a very cheap cost.